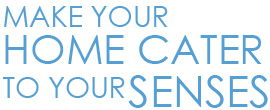 Recent Posts
April 28, 2018
Your Technology Ambassador
If you're reading this you know how passionate I am about home technologies, keeping yours on the cutting edge while at the same time keeping it running smoothly. Well this month someone else recognized my efforts. We are thrilled to announce we're one of the first ever and now one of three Savant Ambassadors in […]
Read more »
"I never expected this level of integration!"
- Barry W., Chicago
We help our clients attain a higher quality of life with the design and installation of superior home electronics integration and automation systems.
Our fortes include our intuitive interface with a one-touch control panel, and an eye for aesthetic excellence as we seamlessly incorporate technological luxuries into any environment. Years of experience have taught us how to make any home's decor and functionality actively enhance one another.
With service areas throughout Chicago and New York City, we primarily work with individual homeowners looking to integrate the latest lifestyle enhancements and developers investing in high-end construction projects. Architects and interior designers who want to elevate the value of their own finished product are also included in our client roster.